To fly free like the swan,
one must first learn to be as still
as the space between the stars.
—
Amir Re`Maat Kala Rohan
WHY LEARN HOW TO MEDITATE?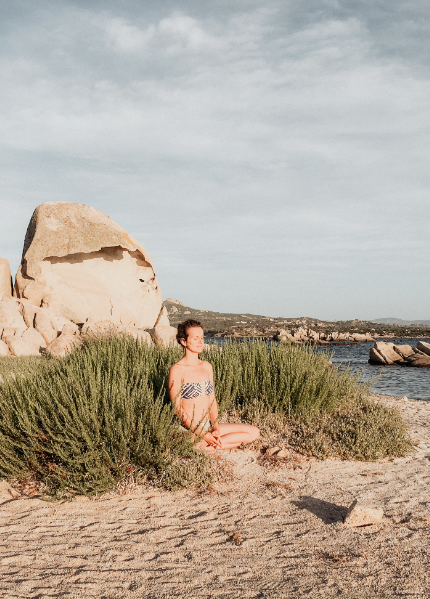 I COULD JUST RELAX ON THE BEACH...
Through meditation you learn to relax despite the hectic pace of everyday life, in order to go through life more calmly and fulfilled. You learn to perceive yourself more consciously and reduce physical and emotional pressure. Yes, lying under palm trees on the beach is beautiful - no question about it. However, meditation achieves so much more than just the relaxation of a holiday or a massage: the lasting relaxation through meditation goes far beyond an increase in well-being or pure stress relief. With the right approach and a sound understanding of the basics, meditation is not just burnout prevention, but life-changing. You free yourself from unconscious behaviour patterns that make your life unnecessarily difficult.

You not only learn to deal better with emotions such as anger, resentment, hopelessness, etc., you can even dissolve them. Your self-esteem and self-love develop. You feel freer and freer and discover your true self step by step.

It is important to me that meditation is not an obligatory measure to reduce stress. Meditation is a path to joy, lightness and self-knowledge.
I offer courses and private lessons for beginners as well as for very advanced meditators who have been meditating for a long time but wish for even more joy, ease and effortlessness.
I PROVIDE
THE FOLLOWING
TECHNIQUES

MINDFULNESS MEDITATION
The foundation of meditation.
APANASATHI
Simple breathing exercises to quiet the mind and thoughts.
VIRYA PAVANA
Meditation practice with loud sounds for inner peace and more realisation in everyday life.
TRIKANTI KRIYA
A very strong, clearing technique that cleanses the main energy pathways of the head, in combination with mantras.
PRANAPRABHAS
A deep relaxation method for the whole body, where different meridian points are consciously relaxed.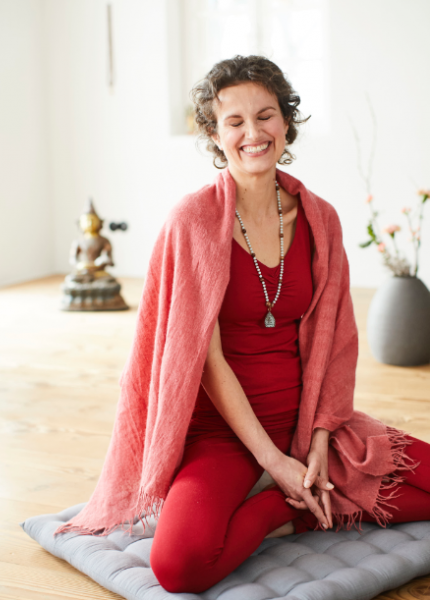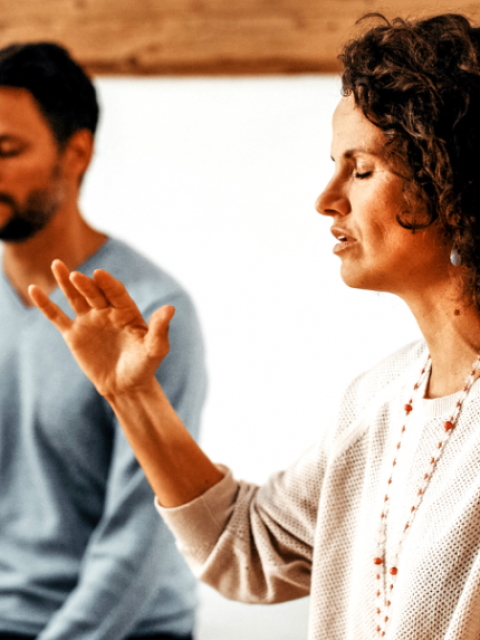 KAIVALYA NATHANA
The dance of stillness: accompanied by soft music, the body is allowed to move without consciously wanting to move it.
MANTRA DHYANA
The art of transcendental mantra. Once the principle of mantra has been understood and integrated, personal mantras can also be passed on, tailored to specific life situations.
VAIDURYA BHAISHAJYE DHARANI
The Blue Medicine Mantra is a healing mantra handed down by Buddha that can be used for oneself or later for others.
JIVANA PAJKATMAKA OR 5 ELEMENTS EXERCISE
Visually similar to Tai Chi, but combined with mantras. In this exercise, which should be practised in healthy natural places, the practitioner consciously connects with the elements of nature.
PAVANAS
The highest form of meditation, but should be practised on a daily basis for at least one hour.
Do not wait for fulfilment.
You are the fulfilment

In order to get the full benefit from my courses and to go home as relaxed and refreshed as possible, we practice DIGITAL DETOX for the entire duration of the course. This means that all devices such as mobile phones, tablets, Bluetooth devices are to be switched off completely. It is amazing how often we reach for our mobile phones. We often only notice this when we embark on this experiment.

You will be surprised that even a single day can feel like you have been on a short holiday. Your health is at the forefront of my courses. For this reason we have created a low radiation environment on our farm, free from wifi, Dect etc.. My courses are therefore also suitable for electrosensitive people. In urgent cases there is always the possibility to be reached via the in-house telephone.
IMPRESSIONS FROM
MY WORKSHOPS